We produce fast payback, affordable
LASER MAZE ATTRACTIONS
With Free shipping all around the world
Price: from $3,990
ROI: from 2 weeks
Start with SmartMaze Pack for Only $3,990
Easy installation and maintenance. ROI from 2 weeks!
What is a laser maze?
Laser maze is a small footprint attraction.
Player needs to get through the room filled with lots of laser beams without crossing them. Just like in spy movies. If player touches a beam, he triggers a light and sound alarm. At the end of the game player can see their stats on the screen.
Tesla lasers offers 4 different game modes: spy (single player), team, survival, destroyer.
Our projects
In the last 2.5 years we created more than 80 successful laser mazes all over the world
why laser maze?

7 reasons to choose it

Fast ROI

Make profits in just 1.5-3 months

Small Footprint

We recommend 10*20 feet area (200 sq. feet). Room like this is easy to find and the rent is cheap

Full year profit

No need to rely on the time of year or local activities - consistently increase your wealth every day

Don't be Site Dependent

You can make mobile laser maze - just install it inside a trailer

Easy to Start

Choose a place, order equipment and start earning money

Endless customers attention

Stable customers flow guaranteed

Prize Winning Amusement

You can set valued prize for "clean playthrough". Prizes can help you get even more attention
Laser Maze is great to boost profit from your FEC, Laser Tag or Trampoline parks.
Special. Easy start with SmartMaze pack. Only for $3,990!
Packages and prices
Starter
20+0
Easy to start
Game interface touchscreen and remote control with your mobile phone
You can buy more equipment and gain even more profit anytime
Investment return:
in 3 months
Net profit:
$3,950 per month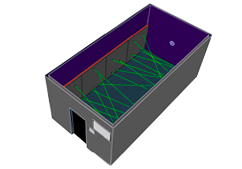 Open configuration
Pro
26+2
Bestseller
Two-player game mode
Moving laser beams, "WOW"-effect, repeatable games, and recommendations
Investment return:
in 2 months
Net profit:
$8,725 per month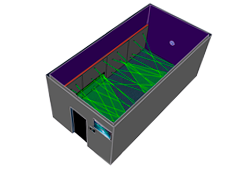 Open configuration
Ultimate
40+3
Maximum profit!
Bigger footprint allows you to host tournaments and contests - wholesale games
Investment return:
in 2 months
Net profit:
$13,480 per month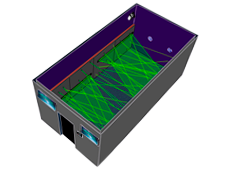 Open configuration
Detailed configuration
-
Starter
20+0
Pro
26+2
Ultimate
40+3
Tesla Laser Maze Control Unit ver 9.02
(Controllers, computer, built-in Software, WiFi switch, power supplies 110-240V, complete set of cables, connectors and more)
Laser modules (green) with sensors and reflectors

10

sets(

20

beams)

13

sets(

26

beams)

20

sets(

40

beams)
Checkpoint buttons

3

5

9

Maximum of players in one game (co-op mode)

1

2

4

Game interface touch screen 22"
RGB backlight (Game effects)

1

set

2

sets

4

sets
Audio speakers (Game effects)

40

W

40

W

80

W
Entrance decoration
Black Curtain
Black Curtain, LED Lighting
Black Curtain, LED Lighting, Glow Sign Board, AD materials
Decor and theming pack
Outside banners
Outside banners, Inside UV banners
Outside banners, Inside UV banners, Blue scanning lasers
Payment device
Coin machine
Coin machine, Bill acceptor
Coin machine, Bill acceptor
Fog machine
-
Moving lasers GoBeam-100
-

2

pcs

3

pcs
Video Streaming System
(On game screen)
-
UV-lights BlackLight

-

2

pcs

4

pcs
Additional screens
-
Inner 22"
Inner 22", 50" Outside Screen
Printer for stickers
-
-
Escape Room Upgrade "Hack a Safe"
-
-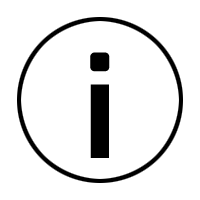 Information:
Walls are not included. You can install laser maze inside a ready room or build your own plasterboard room - it is cheap and easy.
The room can be of any shape.

Why us?

Control with mobile app

We created a special app to control your Laser Maze. You can get access any time any place

Cashier control and stats

You can see full played game stats for any day - number of plays, wins, losses, played time and result

Two different game modes

Possibility for a two-player mode. Twice as many clients. Two-player game style attracts more customers

Regular app updates

Get new features and improvements for FREE!

Simple control panel

Difficulty level settings, your own soundtracks, interface settings

Remote access, fast tech support

We can carry out a diagnostic using remote access. Tech support works 24 hours a day, 7 days a week

Touchscreen for players

Players can choose suitable difficulty level for themselves and their fans can see live stats

Moving laser beams

We create Laser Mazes with moving laser beams that react on crossing! Moving laser beams is a new interactivity level - full gameplay immersion

No fees

There are even no hidden fees. You pay for your business package and that's all
Thematic design gallery
Add to your laser maze thematic graphic design elements. This gives more public feedback, increases attractiveness and creates a WOW-effect. All the Teslalasers packages contain thematic materials which included: printed polycarbonate wallpapers, indoor fluorescent stickers, special music and sounds.
Learn More
Game modes
Spy mode (single player)
In this mode, a player has to consistently disable all the alarms inside the room. The alarm can be disabled with special quest buttons.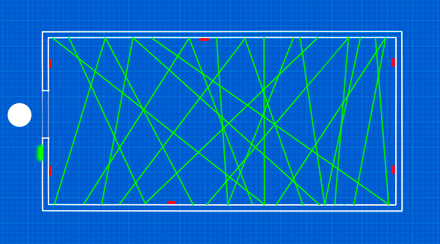 Team mode (co-op)
In this mode, two players have to disable all the alarms inside the room. They have to push two buttons on the opposite sides of the room at the same time to do this.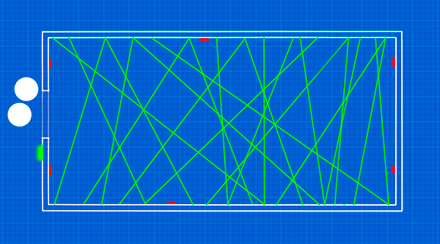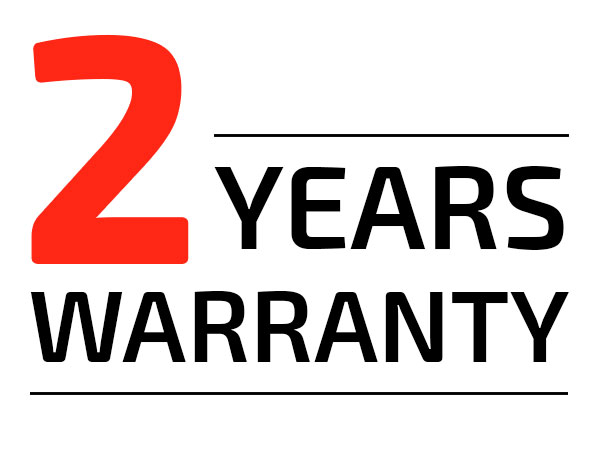 FAQ
What is package delivery time?
Producing one maze takes 1-2 weeks. Standard delivery time is about 1 week.
How to install laser maze?
You can install it yourself using our instruction.
You can order our installation. Our specialist can install it in 3-5 days depending on ordered option. Get installation price.
Is there a warranty?
There is a 1-year warranty on our product and you can prolong it.
How much does an average game cost?
Depending on the place and city size it is about 5-7$.
What is average game time?
The average game lasts 1-1.5 minutes.
Max game time is 2-3 minutes and you can customize it.
Customizing is possible with your control panel.
How many players can play at the same time?
Usually, laser maze is a single-player game. In our laser maze, there are additional two-player and multiplayer modes
What is the target audience of Laser Maze?
First of all - children from 3 to 15 y.o.
Stats shows that 65-75% are children 3-15 y.o, 15-20% college students, 5-10% others.
Is it safe?
Yes. Our Laser Mazes are up to the world standards. We use lasers that comply with max permitted power (class 2 laser safety). Lasers also turn off if crossed.
Where can I set up a Laser Maze?
Laser Maze can be placed indoors or outdoors:
Malls
Bowlings
Laser tag arenas
Amusement parks
Cinemas
Trampoline parks
Fairs
Is it possible to order a Laser Maze with the currency detector?
Yes, it is. It can be either banknotes acceptor or coin/game cards acceptor.
We do not recommend this option especially if your maz is located far from your control due to potential vandalism acts.
Why do you create mazes exactly with green beams?
According to humans biology, a green color is very bright for the human eye. Green lasers are 10-20 times brighter than red or blue ones.
So due to safety limitations, it is more effective to use green modules.
Game process
A player (or several) comes into the Laser Maze room and gets through the web full of laser beams. Beams turns off if crossed and activates the light and sounds the alarm, while the outside touchscreen shows the beam was crossed. Through the process, the player passes several (pushes buttons), solves puzzles and comes out through the same door which he got in. Usua quests lasts about 2-3 minutes (more if the puzzle option is chosen).
How much power is needed to maintain Laser Maze?
Fog machine takes 900W and 400W power supply for the remaining equipment.
Equipment used in Laser Maze has an operating voltage of 5V and 12V. Excluding UV-lights, sound speakers, fog-machine.
Laser maze - prize winning amusement!
Set a valued prize for "clean playthrough".
Prizes can help you get even more attention!